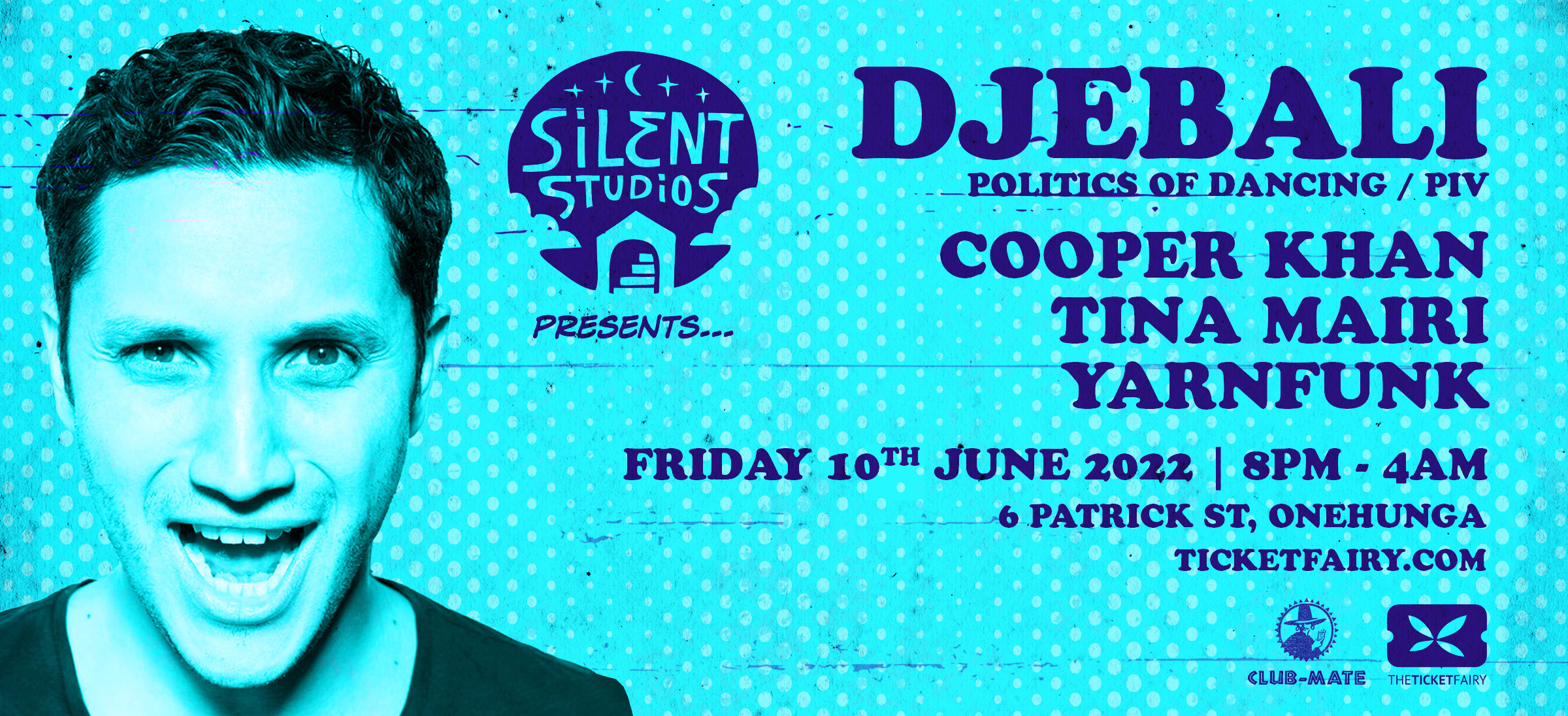 A Parisian club kid in the early 2000s, Djebali has grown into one of the most accomplished house producers from the city's new generation of talent. Driven by his own self-titled imprint in 2011 and several sub-labels, together with a constant flow of gigs at high-profile clubs around the globe and a back catalogue full of classic house grooves, he is one of Paris' shining stars…
Community of creatives and music lovers.
Sign up to our mailing list for up & coming news and first dibs on pre-release tickets.
We can host your private events for you.
For more details email
info@silentstudios.co.nz
Public events are hosted by our in house team of promoters and artists. If you feel you can contribute please do get in touch with Logan.
Address
1/6 Patrick St, Onehunga NZ