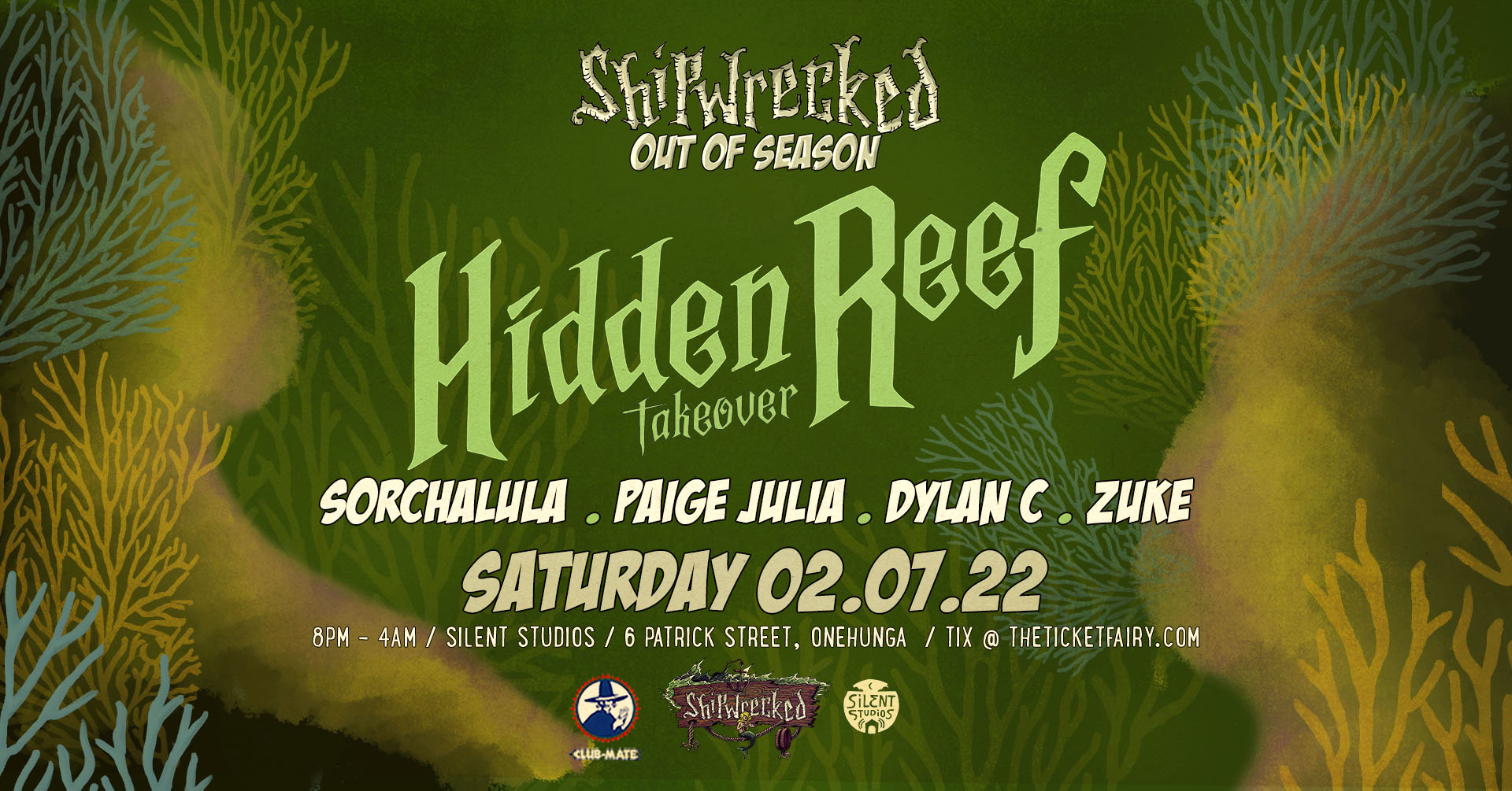 Hidden Reef Stage Takeover
We celebrate the deeper sound of bass lurking in the murky depths of the Hidden Reef. If you've danced the Hidden Reef stage at Shipwrecked Festival before, you know what it's all about!
Come dressed up in your favorite salty sea winter festival outfit.
LINE UP:
SORCHALULA
PAIGE JULIA
DYLAN C
ZUKE
Saturday, 2nd July 2022
8pm – 4am
Address – 6 Patrick St, Onehunga
Please check the facebook event or contact info@silentstudios.co.nz for further info
Community of creatives and music lovers.
Sign up to our mailing list for up & coming news and first dibs on pre-release tickets.
We can host your private events for you.
For more details email
info@silentstudios.co.nz
Public events are hosted by our in house team of promoters and artists. If you feel you can contribute please do get in touch with Logan.
Address
1/6 Patrick St, Onehunga NZ